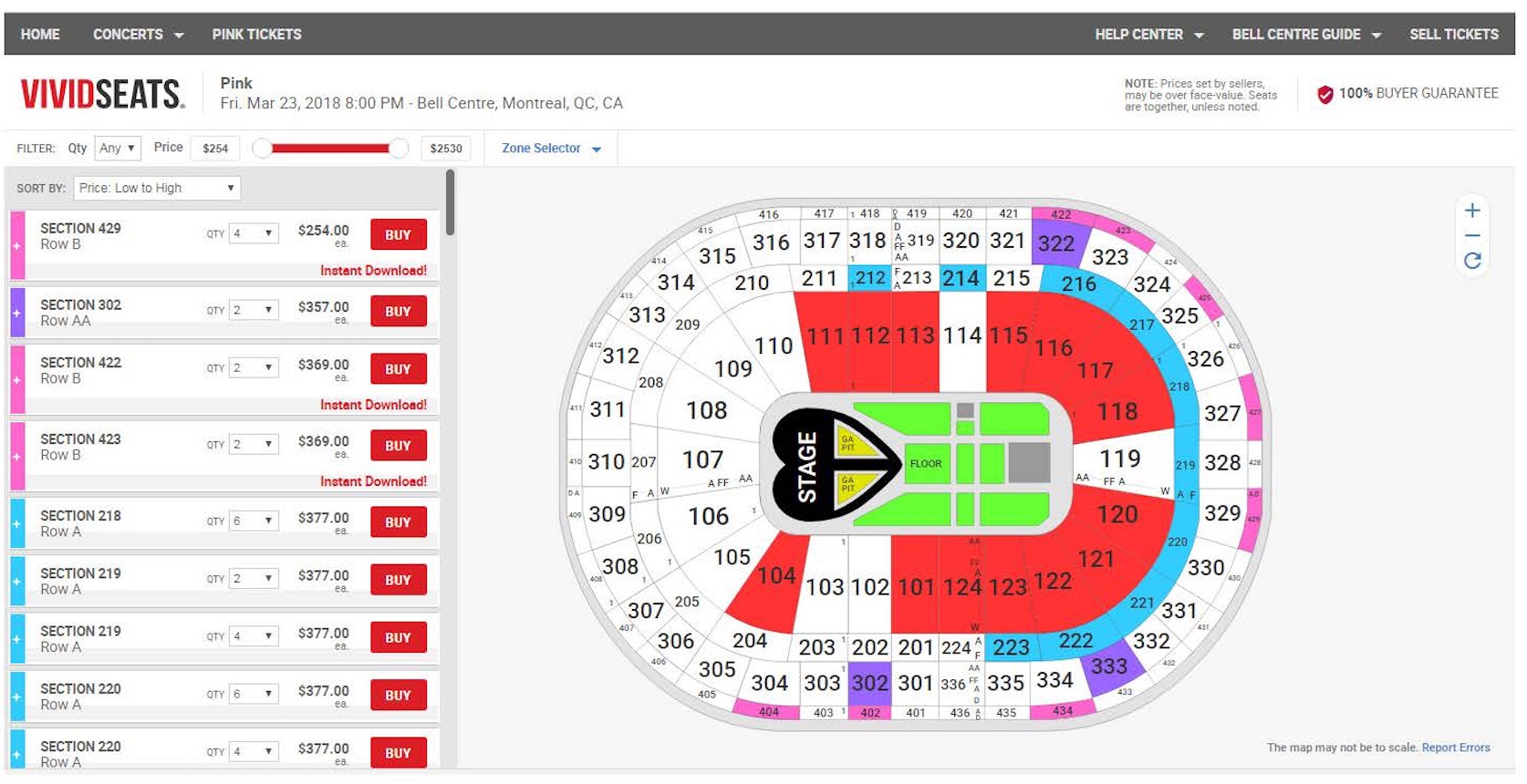 Vivid Seats American Currency Charges Class Action
Quebec Superior Court file #:
What this case was about:
On November 16, 2017, a class action was commenced in Quebec against Vivid Seats LLC ("Vivid Seats") alleging that Vivid Seats did not properly disclose that event tickets were being sold in US Dollars, rather than Canadian Dollars. The Plaintiff was asking the Court to determine whether this alleged conduct infringed the Quebec Consumer Protection Act. On September 6, 2018, the Superior Court of Québec authorized the bringing of this class action against Vivid Seats. The parties have since agreed to settle the class action without admission of wrongdoing. A copy of the settlement agreement is accessible below.
All consumers within the meaning of the Quebec Consumer Protection Act who purchased a ticket from the Vivid Seats web site between November 16, 2014 and December 29, 2017 and/or the Vivid Seats mobile application between November 16, 2014 and January 15, 2018
The Settlement Agreement has a total settlement maximum of CAD $530,250, which includes the payment of administration expenses, and the payment of Class Counsel fees and disbursements. The Settlement Agreement provides that Vivid Seats will offer foreign exchange reimbursements, meaning a reimbursement of, at maximum, 30% of the ticket order, to the Settlement Class. If a Class Member made more than one admissible Ticket Order, the first chronological order made by the Class Member will be the one eligible for a reimbursement. The reimbursement will be paid via Interac e-Transfer.
A maximum amount of $360,000 has been allotted to make these reimbursements. In the event that the total number of valid claims exceeds this amount, they will be paid pro rata, proportionate to the value of the claim. Two percent (2%) of the reimbursement will be withheld and paid as a levy to the Fonds d'aide aux actions collectives as required by law.
In order to make a valid claim, Class Member claimants must submit a valid and timely online claim form attesting that when concluding their Ticket Order, they did not realize that the purchase they were making was in US Dollars. Class Members will receive a subsequent notice if the Settlement is approved by the Court informing them on how and when to make their claim. For more information, please visit the settlement website at: www.ticketfxclassaction.ca.
A hearing before the Superior Court of Québec will be held on September 13, 2023, at 9:00 a.m., at the Montreal courthouse located at 1, Notre-Dame East Street, Montreal, Quebec, in room 2.08, or via a TEAMS link.