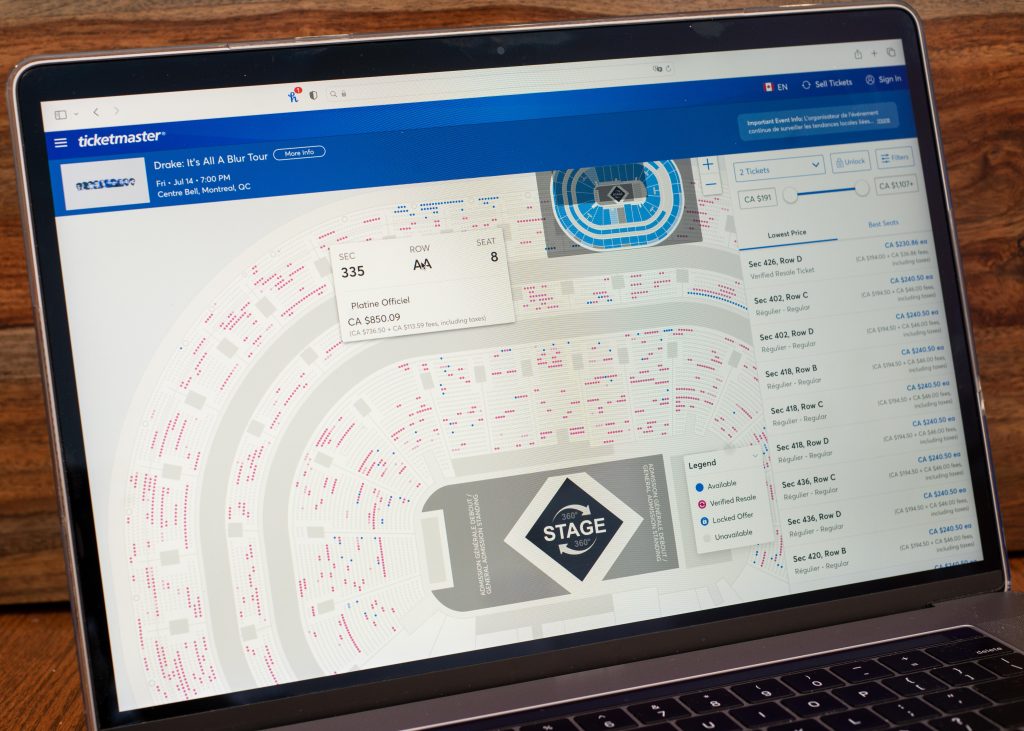 Ticketmaster "Official Platinum" Tickets and Price-Fixing Class Action
Quebec Superior Court file #:
On its website, Ticketmaster advertises and describes "Official Platinum" tickets as follows:
"What are Official Platinum Seats?
Official Platinum Seats are premium tickets to concerts and other events made available by artists and Event Organizers through Ticketmaster. They give fans fair and safe access to some of the best seats in the house."
The above statements are false and misleading because Ticketmaster unilaterally decides which tickets it advertises and sells as "Official Platinum" based on a given event. The result is that most, if not all, of the tickets advertised and sold as "Official Platinum" are neither "premium tickets" nor "some of the best seats in the house" and are, in fact, just regular tickets sold by Ticketmaster at an artificially inflated premium in bad faith. Fans do not receive any additional perk or benefit when purchasing an "Official Platinum" ticket versus a "Regular" ticket. In both cases, they receive access to a seat for an event and nothing more, as reported in a La Presse article published on October 27, 2022 titled "Pourquoi les billets de spectacles sont-ils si chers ?".
To make matters worse, on Ticketmaster's Verified Resale platform, Ticketmaster imposes a price floor when fans try to list their tickets for sale and justify this floor by stating that "the organizer of this event has set a minimum resale price of [$x] for this event". Section 45(1)(a) of Canada's Competition Act stipulated that "Every person commits an offence who, with a competitor of that person with respect to a product, conspires, agrees or arranges (a) to fix, maintain, increase or control the price for the supply of the product". By agreeing to a price floor with event organizer, Ticketmaster engaged in anticompetitive conduct contrary to article 1457 CCQ and section 45 of the Competition Act.
Proposed Class and Subclass:
Class:
All persons in Canada who purchased an "Official Platinum" ticket from Ticketmaster's website or mobile application.
Subclass:
All persons in Canada who purchased any type of ticket from Ticketmaster's website or mobile application, to an event for which Ticketmaster had an agreement with the event organizer that fixed a floor price for resale.
Remedies sought for consumers:
The purpose of this class action is to obtain:
a) an injunction ordering Ticketmaster to modify its platforms (mobile and desktop) and to cease the prohibited business practices;
b) compensation in the amounts overcharged by Ticketmaster for "Platinum Official" tickets or the amounts of the artificially inflated price; and
c) punitive damages for Class Members.
Pending authorization hearing.