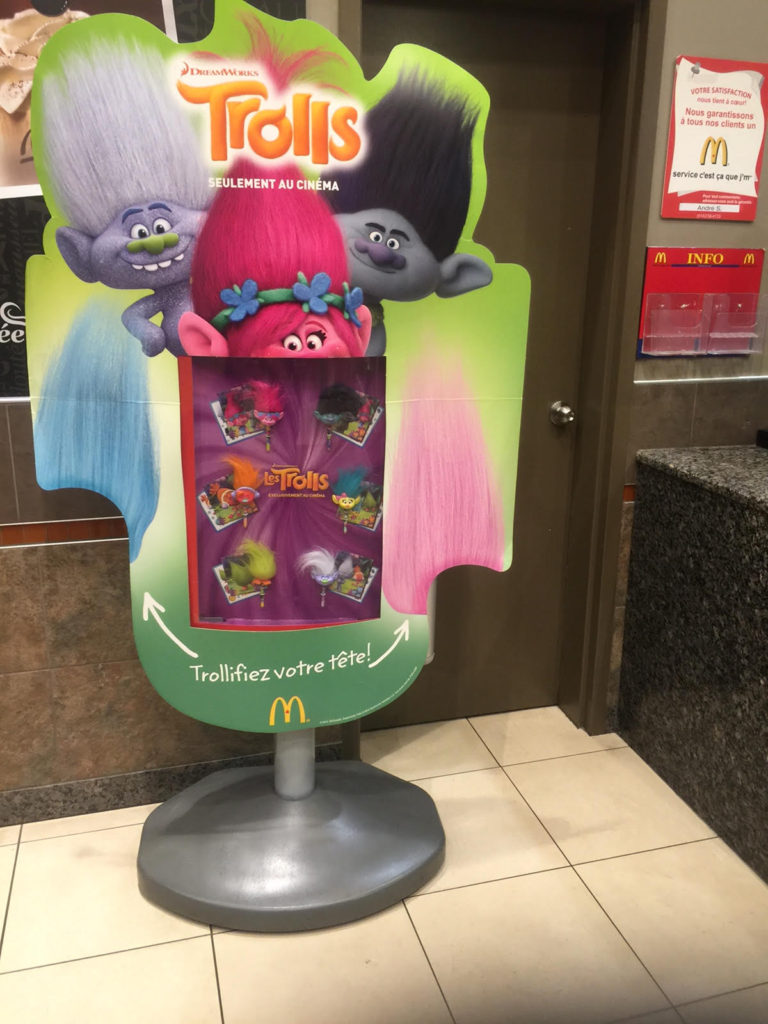 McDonald's Happy Meals and Toys Quebec Class Action;
Quebec Superior Court file #
Plaintiff alleges that McDonald's Restaurants unlawfully makes use of commercial advertising directed at persons under thirteen (13) years of age, in violation of sections 248 and 249 of Quebec's Consumer Protection Act, and of paragraph e of section 91 of the Regulation Respecting the Application of the Consumer Protection Act. McDonald's advertisements for the toys it sells directly incite children to buy (or urge another person to buy) said toys or to seek information about the toys, and this in violation of consumer protection law in Quebec;
Every consumer pursuant to the Quebec Consumer Protection Act who, since November 15th, 2013 purchased in Quebec for a child under 13 years of age then present inside a McDonald's restaurant, a toy or Happy Meal, during an advertising campaign directed at children taking place inside the restaurant.
Remedies sought for consumers
Compensatory and punitive damages;
Injunctive remedy ordering McDonald's to cease the prohibited practice.
Class Action Authorized by the Superior Court of Quebec on November 14, 2018.
Files – McDonald's Restaurants of Canada Happy Meals and Toys Class Action