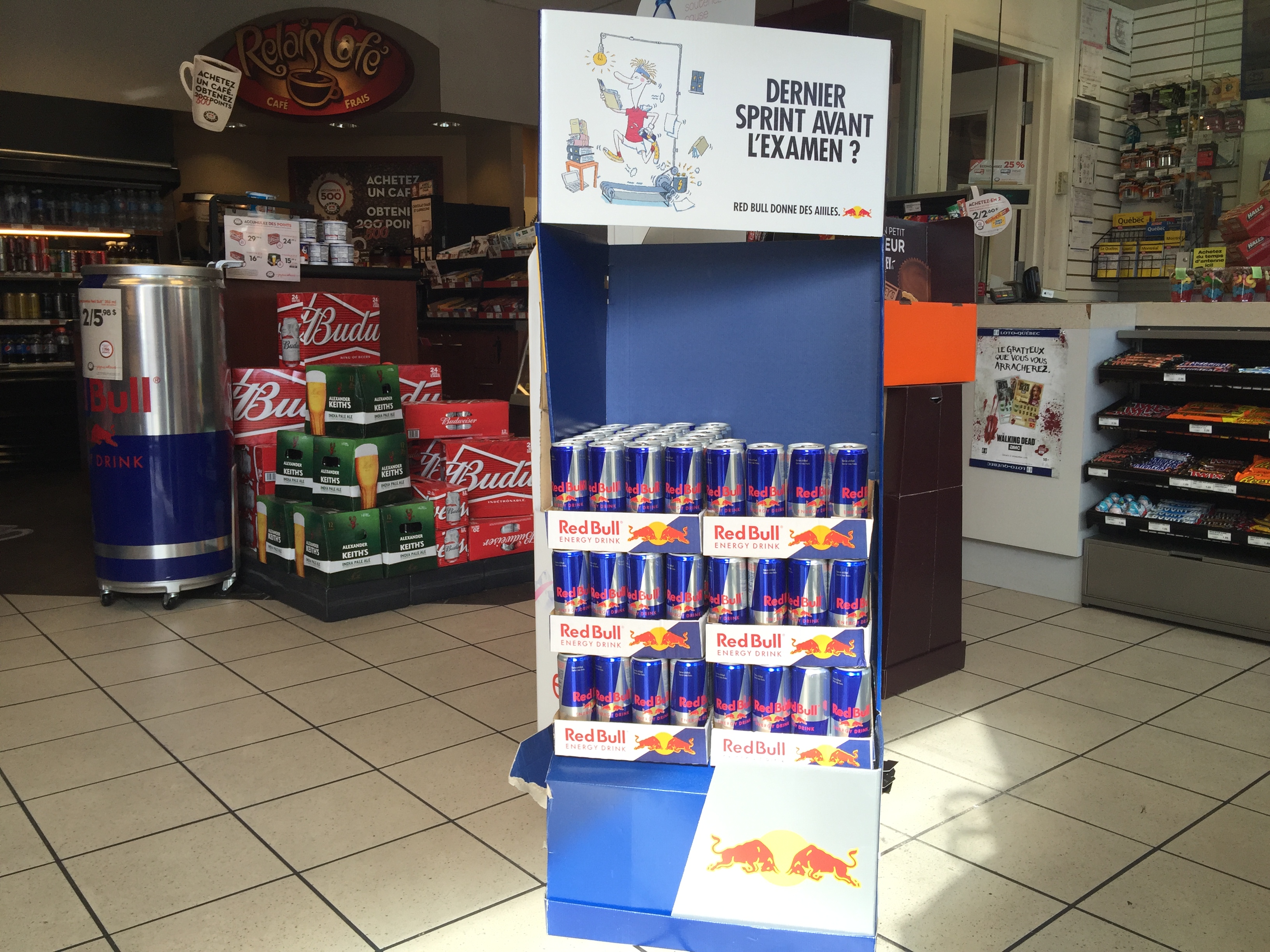 Energy Drinks False Representations Class Action;
Quebec Superior Court file #
500-06-000780-169;
Plaintiff alleges that Caffeinated Energy Drink ("CED") companies such as Red Bull, Monster, Rockstar and others violate section 228 of Quebec's Consumer Protection Act, by failing to inform consumers of the inherent dangers concerning the ingestion of their products. Plaintiff further alleges that Defendants violated section 219 of Quebec's Consumer Protection Act by making false claims concerning the functionality of their products on their websites and labelling, notably that their CEDs improve alertness or increase concentration (in French: améliorer la concentration et à accroitre la vigilance). Defendants' claims were falsely presented to the public as "scientific", in violation of paragraph b of section 239 of Quebec's Consumer Protection Act.
All current and former residents of Canada (subsidiarity Quebec) who have purchased CEDs produced, marketed, distributed and/or sold by any of the Defendants;
Remedies sought for consumers
Compensatory and punitive damages in amounts to be determined. Injunctive relief ordering Defendants to cease from continuing their unfair, false, misleading, and/or deceptive conduct, as well as their concealment of important facts;
Pending Authorization hearing.
Files – Michael Attar v. Red Bull, Monster, Rockstar, Coca-Cola, PepsiCo et als. Amended Application to Authorize – RED BULL – 16SEP2016