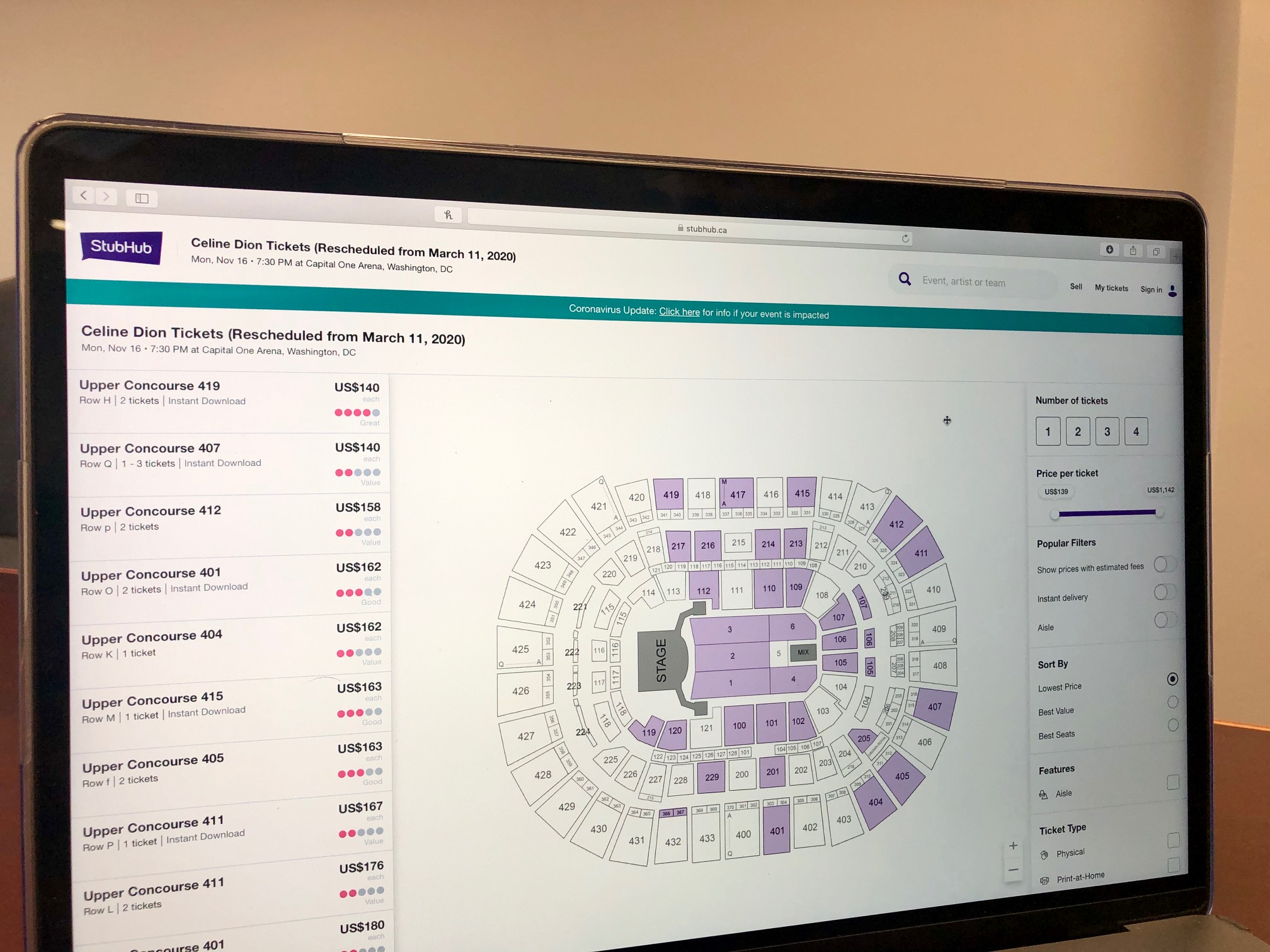 Class Action Seeking the Reimbursement of Resale Tickets Purchased for Events that were Rescheduled
Quebec Superior Court file #:
The Plaintiff alleges that the Defendants – all of whom are in the business of the resale of tickets to events – violate section 54.9.1. by refusing to refund consumers who asked for a refund once they learnt that the event they purchased tickets to was rescheduled. If your event is rescheduled, Quebec consumer law obliges the merchant to cancel the contract and give you a refund upon request. Therefore, if your event is rescheduled and you purchased tickets from one of the websites listed below, it is important that you send a written notice (either by regular mail, email or via a chat feature) to the merchant stating that you wish to cancel the contract and to obtain a refund. Please keep a proof that you sent this notice (such as a picture or a screen capture). 
The notice should include your order number and contain something similar to: "Given that my event was rescheduled, I am hereby notifying  you that I wish to cancel my contract pursuant to section 54.9.1 of Quebec's Consumer Protection Act".
The resale websites being sued in this class action are:
www.stubhub.com and www.stubhub.ca
www.vividseats.com
www.ticketmaster.com (only for Fan-to-Fan Resale tickets)
www.ticketnetwork.com
www.tickets-center.com
The merchant has 15 days to refund you. If they refuse to provide you with a refund, you may also request a chargeback from your credit card company in writing within 60 days.
All persons who entered into a distance contract relating to a resale ticket with any of the Defendants, whose initial date of the event was cancelled and who, upon request, did not receive a refund before the new scheduled date of the event (if applicable), since June 6, 2018.
Remedies sought for consumers:
This class action seeks a full refund for consumers, as well as an amount to be determined in punitive damages.
Pending authorization hearing.