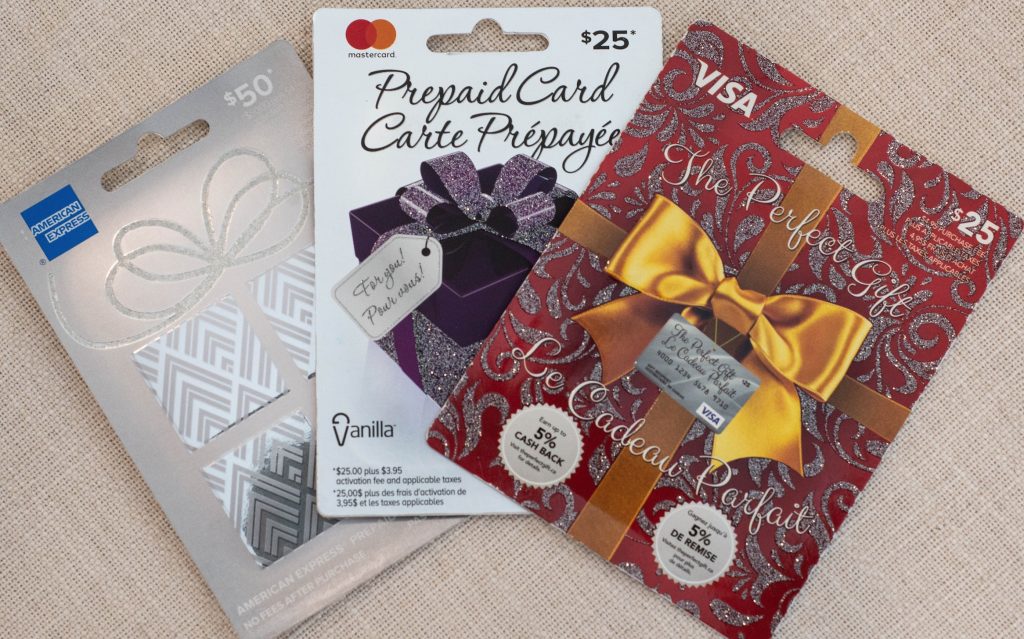 Prepaid Cards Activation Fees Class Action: Visa, Mastercard and Amex (Peoples Trust Company issued cards)
Quebec Superior Court file #:
The Plaintiff purchased a $25 Prepaid Mastercard from Couche-Tard. The price prominently displayed on this Prepaid Mastercard was $25. When she arrived to the cash, Couche-Tard charged her a total of $29.54 for his $25 card. The additional charge of $3.95 plus taxes was on account of a mandatory activation fee. Since the activation fee is mandatory, the real purchase price for this Prepaid Card is $28.95 (plus applicable taxes) and should be advertised as such.
All of the Defendants listed below advertise these Mastercard, Visa and Amex Prepaid Cards in the same way, contrary to section 224c) of Quebec's Consumer Protection Act which notably stipulates that "the price advertised must include the total amount the consumer must pay for the goods" and that "More emphasis must be put on the price advertised than on the amounts of which the price is made up". The Retail Store Defendants listed below are bound by their undertaking to comply with the Order in Council respecting the Policy on accurate pricing for merchants who use optical scanner technology (the "Accurate Pricing Policy"), and as such, owe Class members statutory damages of $10.00 for each Prepaid Card purchased, plus the amount of the activation fee charged pursuant to section 1(1)(b) of the Accurate Pricing Policy.
All consumers in Canada who purchased a prepaid card from any of the Defendants and who paid a price higher than the price advertised on the card (excluding sales tax) since May 8, 2019.
Remedies sought for consumers:
This class action seeks: (i) the reimbursement of the aggregate amounts that the Class members paid beyond the price advertised on and for the Prepaid Cards (i.e. the amounts of the activation fees, excluding the sales tax); (ii) compensation of the aggregate amounts of $10.00 per Card owed to each Class member pursuant to the Accurate Pricing Policy or the Code; and (iii) payment of the aggregate amount of $10.00 per Card purchased per Class member on account of punitive damages.
COUCHE-TARD INC.
LE GROUPE JEAN COUTU (PJC) INC.
WAL-MART CANADA CORP.
CANADIAN TIRE CORPORATION, LIMITED
BEST BUY CANADA LTD.
SHOPPERS DRUG MART INC. (a.d.b.a. Pharmaprix)
SUNCOR ENERGY INC. (a.d.b.a. Petro-Canada)
SHELL CANADA LTD.
PARKLAND CORPORATION (a.d.b.a. Esso, Ultramar, Dépanneur du coin, Dépan Express and Marché Express)
GIANT TIGER STORES LIMITED
METRO INC. (a.d.b.a. SuperC)
SOBEYS CAPITAL INCORPORATED (a.d.b.a. IGA)
LOBLAWS INC. (a.d.b.a. Provigo and Maxi)
LA CORPORATION MCKESSON CANADA (a.d.b.a. Uniprix and Proxim)
DOLLARAMA S.E.C.
STAPLES CANADA ULC (a.d.b.a. Bureau en Gros)
HOME DEPOT OF CANADA INC.
CANADA POST CORPORATION
PEOPLES TRUST COMPANY & PEOPLES CARD SERVICES LIMITED PARTNERSHIP
MASTERCARD INTERNATIONAL INC., VISA INTERNATIONAL SERVICE ASSOCIATION & AMEX BANK OF CANADA
Pending authorization hearing.