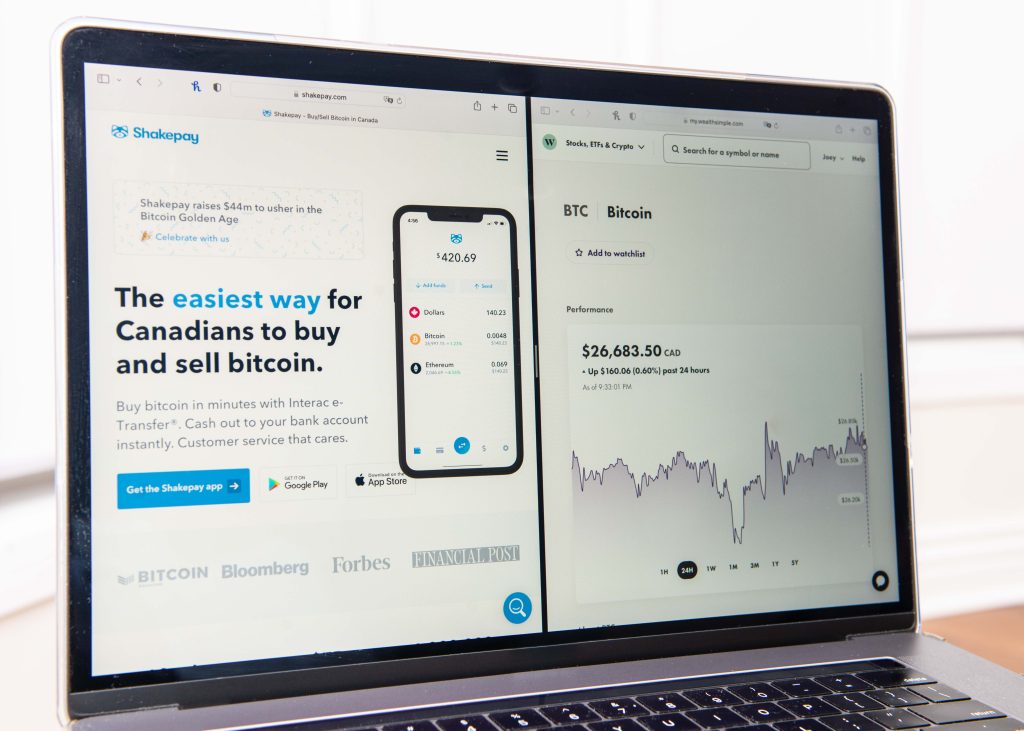 Shakepay and Wealthsimple "Commission-Free" Cryptocurrency Class Action
Quebec Superior Court file #:
What this Class Action is about:
Shakepay and Wealthsimple are two of the most popular cryptocurrency platforms in Canada.  They are being sued for three main reasons:
First, they bait customers in by telling them that they can buy and sell crypto on their platforms by using terms such as "commission-free", "sans frais". The plaintiff alleges that these statements are false and misleading (under Quebec law and Canada's Competition Act) because they give the general impression that there are no fees or out-of-pocket costs for buying or selling crypto on Shakepay or Wealthsimple's platforms when, in reality, they charge their customers some of the highest fees in the industry. For instance, the plaintiff was charged a 1.2% fee that was instantly deducted from his Bitcoin purchase on Shakepay.
Second, Shakepay and Wealthsimple keep the spreads between their "bid/sell" and "ask/buy" prices of the cryptocurrencies offered on their platforms intentionally large which enables them to collect a hidden commission/fee from the Class members. The plaintiff alleges that the "bid/sell" and "ask/buy" prices displayed by the Defendants on their platforms are not determined by the market, but by the voluntary decision of the Defendants as to how much money they want to make on a transaction, which makes their "bid/sell" and "ask/buy" prices false representations in and of themselves.
Third, the Defendants fail to disclose the precise cost for their services to their customers, contrary to s. 12 of Quebec's Consumer Protection Act (the "CPA") and charge a higher price than that advertised at the first step contrary to s. 224 c) CPA (they bait Class members by advertising a lower price at the first step – one which is closer to the real market price – and then charge a higher price which is set by the Defendants at the last step);
Shakepay Class:
All consumers and businesses in Canada who made a transaction using Shakepay's mobile application or website for the purchase or sale of Bitcoin and/or Ethereum.
Wealthsimple Class:
All consumers and businesses in Canada who made a transaction using Wealthsimple's mobile application, website or by telephone, for the purchase or sale of any cryptocurrency (digital currency).
Remedies sought for Class members:
The purpose of this class action is to force Shakepay and Wealthsimple to modify their business practices so that they are transparent about their prices, their fees and the real costs to their customers for using their services, as well as to obtain restitution or a reimbursement for the Class members representing the total cryptocurrency exchange/conversion fees unlawfully collected by Shakepay and Wealthsimple, as well as punitive damages of $10 million per Defendant.
Authorization application filed on September 29, 2022. Pending authorization hearing.