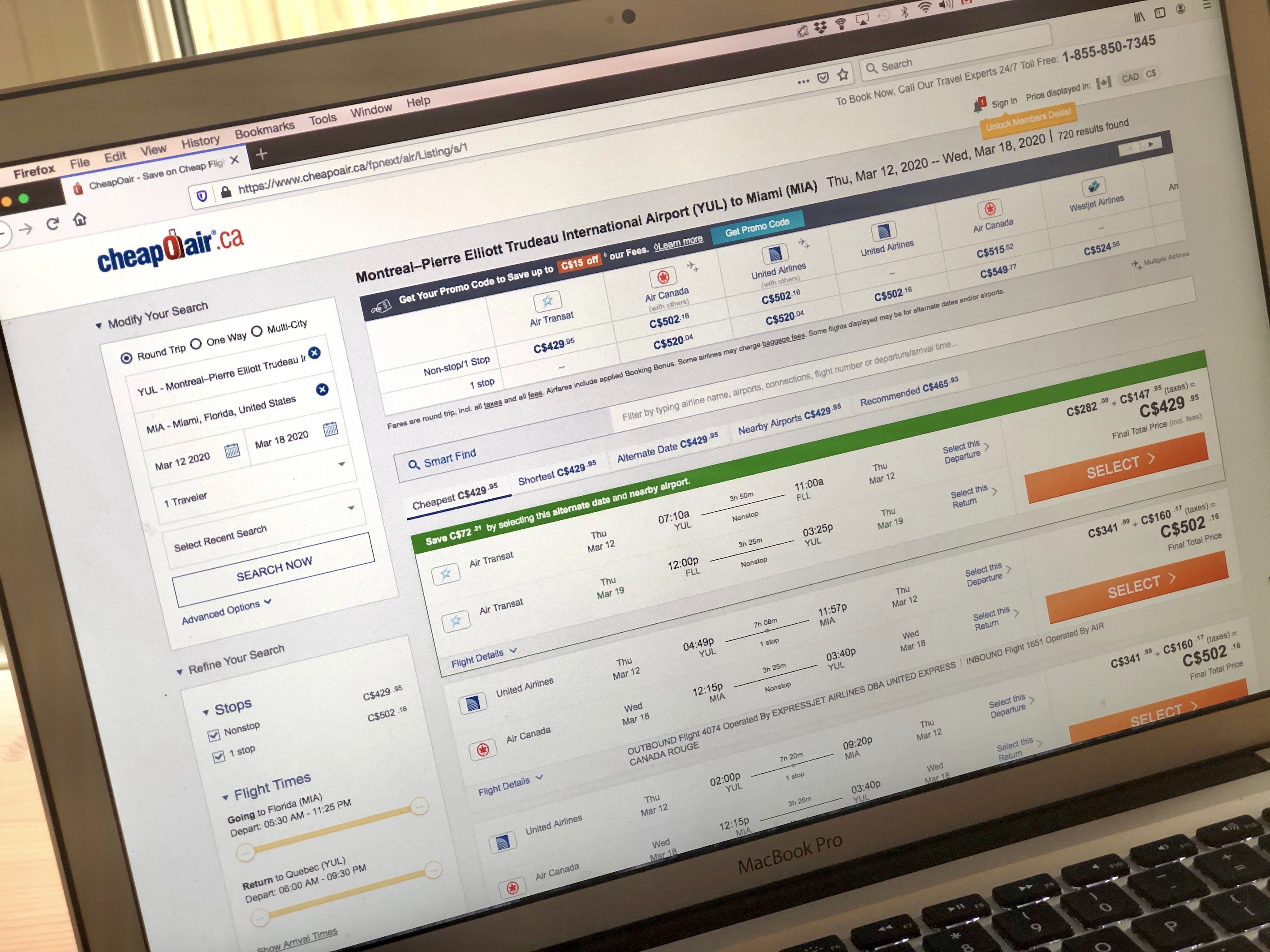 Cheapoair (RSH Travel Inc.) Quebec Class Action
Quebec Superior Court file #:
The Plaintiff alleged that RSH Tavel Inc. (doing business as Cheapoair and Onetravel) advertised and displayed a price on its websites and mobile applications as the "Final Total Price" and processed its customers payments giving the impression that the "Final Total Price" displayed at the last step (the step where payment information is provided) is the one that they will charge.
All legal and natural persons in Canada, who, since March 10, 2017, made a booking for anywhere in the world using any of RSH Travel Inc.s' websites or mobile applications (including www.cheapoair.ca, www.cheapoair.com, www.Onetravel.ca and www.Onetravel.com) and who were charged a price higher than the price initially displayed as final and indicated as the Total Charge on their Booking Confirmation email.
This class action was filed on March 10, 2020. On August 26, 2020, the Court authorized the discontinuance of the class action in favour of Cheapoair.