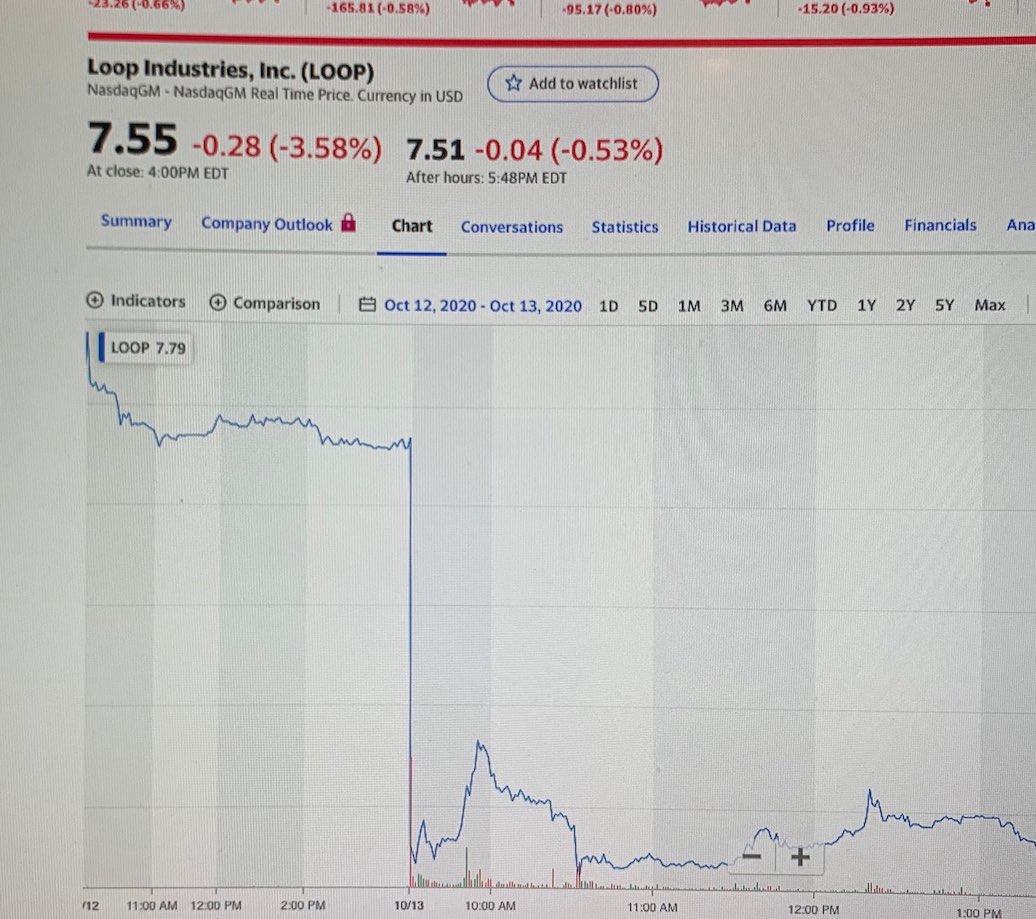 LOOP Industries – Securities Class Action
Quebec Superior Court file #:
On October 13, 2020, Hindenburg Research published a report in which it claimed that Loop Industries Inc.'s business "is smoke and mirrors", that Loop was inflating its technological capabilities, and that it misled investors and the public. The Hindenburg report caused Loop's stock (NASDAQ: LOOP) to plummet by approximately 40%, from its previous close on October 12, 2020 of $11.61 a share to around $7 the following day. This class action seeks to recover the money damages sustained by LOOP investors.
All persons and entities that acquired LOOP Industries Inc. securities during the Class Period.
This class action was filed on October 13, 2020, in the judicial district of Terrebonne, Quebec, where Loop Industries has its corporate headquarters. The authorization hearing is pending.